The Health of Hemp: From the Seed to the Snout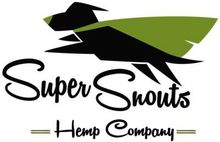 9 Lives Holistic is proud to carry Super Snouts Hemp Company in Fredonia, New York. In an effort to improve our overall transparency, customer education, and FDA compliance, we are proactively removing the term CBD from our labels and our website. Our full line of cannabinoid rich products have not changed at all, only the label and website terminology has been converted to ensure that we remain compliant with the FDA and continue to offer our customers the most innovative cannabinoid rich products at the best prices.
Pet Supplements
ISO-150MG 99%+ PURE ISOLATE, ISO-300MG 99%+ PURE ISOLATE, PHYTO-90MG FULL SPECTRUM, PHYTO-150MG FULL SPECTRUM, PHYTO-300MG FULL SPECTRUM, PHYTO-600MG FULL SPECTRUM, PHYTO-300 NANO-SIZED MICRO-EMULSION PLATFORM GEL CAPS 10MG, PLAIN+JANE 5MG HEMP CHEWS, IMMUNE+SUPPORT 5MG HEMP CHEWS, CHILL+OUT 5MG HEMP CHEWS, HEMP+JOINT 5MG HEMP CHEWSPLAIN+JANE 5MG 6 CT, IMMUNE+SUPPORT 5MG 6 CT, CHILL+OUT 5MG 6 CT, HEMP+JOINT 5MG 6 CT.
WHAT Fredonia CUSTOMERS ARE SAYING
We love our customers, who come to us from Fredonia and all over Western New York and Northwestern Pennsylvania, including Fredonia, Brocton, Sheridan, Jamestown, Westfield, Silver Creek, Dunkirk, Erie, Hamburg, East Aurora, South Dayton, the Conewango Valley, and more!

Come visit our shop in Fredonia, NY, specializing in the highest quality food, healthiest treats, handmade toys, herbal remedies, and other holistic and eclectic pet supplies.